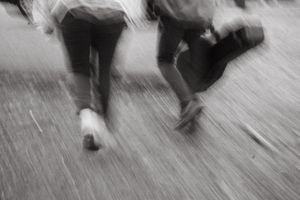 About Luke
Luke Gard is an acoustic guitarist currently living in Nashville, TN. Luke creates and arranges acoustic guitar instrumentals that contain honest melodies and thoughtful notes.
Luke's first album, Old Waves, contains eleven original songs, all written and recorded by Luke. Recorded in the guest bedroom of a Florida apartment, this album was Luke's first release and first home-recording. Luke had been writing and arranging these songs for many years, but never found the time or courage to release them.
Luke followed this album with As You Go: Hymns of Hope, a compilation of Luke's favorite hymns, arranged by Luke as solo pieces for the acoustic guitar. Recorded by Luke in a 1920's Craftsman-style Florida house, these traditional melodies seem to have new life as they echo off of the wood flooring and old windows. Timeless hymns recorded in a historic house, played on a new, but old sounding acoustic guitar.
His most recent release, Surely You Are There, is a ten-track album of original arrangements that invite the listener to pause and reflect. This was Luke's most challenging release to-date, as the arrangements are very intricate and each note plays a crucial role. Recorded at home in Nashville, TN, the result is an album that contains songs that create space for the listener to be still. The album cover features a photo of Jordan Pond, taken by photographer Joe Braun.
Minor 7th has described Surely You Are There as "the perfect anecdote for those looking to step away for the hustle and bustle for a brief time." Bill Pilburn, of the Fingerstyle Guitar Journal has described Luke's music and writing as having "an innate sense of phrasing and balancing between the accompaniment with the melody" and as being "very musical."
Doug Young was Luke's partner-in-crime for the mixing and mastering all three albums, giving them some extra magic, making each song sound its best.
When not playing guitar, Luke is enjoying time at home with his wife and their pets, or out and about checking out Nashville food and coffee spots.
Luke is always writing and working on new music, so stay tuned for more releases to come!